Collection - Bentley Brussels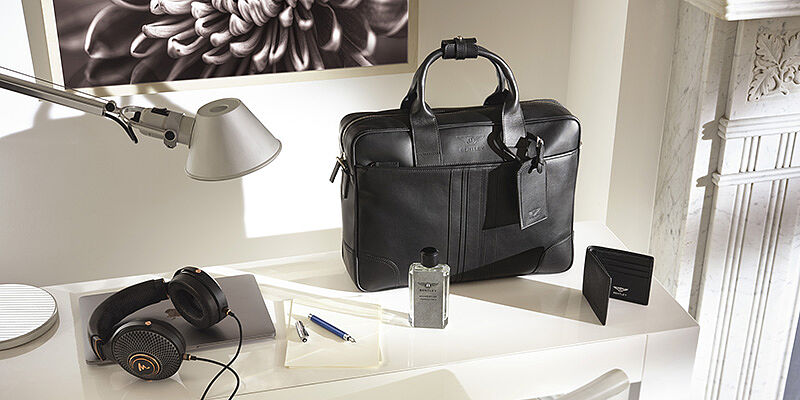 ONZE AUTO'S ZIJN PAS HET BEGIN
Bentley heeft een wereldwijde reputatie opgebouwd door de fijnste auto's te creëren. Toch vormen de auto's zelf maar één manier om het design van Bentley te beleven.

De Bentley Collection is een assortiment met een eigen levensstijl, geïnspireerd door het unieke design van onze wagens. Ze omvat fijn afgewerkt lederen reisgoed, prachtig schrijfmateriaal en kleding voor zowel mannen als vrouwen. De doordacht ontworpen accessoires voor thuis omvatten geurkaarsen en weelderige dekens en kleden, net als audio-uitrusting ontworpen in samenwerking met Naim, de constructeur van onze toonaangevende geluidssystemen voor de auto. Er zijn geraffineerde schaalmodellen van auto's van Bentley, en een grote keuze aan opwindend speelgoed voor kinderen, zoals de Bentley 6-in-1 Trike geïnspireerd door de Continental GT.

De Bentley Collection roept een designfilosofie op die meer dan honderd jaar terugkeert, en vertegenwoordigt het vakmanschap, de waarden en de aandacht voor details waardoor Bentley al lang uniek is. Of u voor iemand een cadeau zoekt of iets om uzelf een plezier te doen, leg bij Bentley Brussels via +32 2 704 99 11 contact met ons om zelf de afzonderlijke stukken te beoordelen.

U kunt ook door de Bentley Collection browsen op shop.BentleyMotors.com.
---